ABOUT PSGIAS
PSG Institute of Advanced Studies – PSG IAS was founded by PSG and Sons' Charities Trust in 2006 takes care of the international programmes at PSG College of Technology, with the objective of providing International Education at affordable cost.
PSG College of Technology, an ISO 9001:2000 certified institution is one of the foremost institutions founded by the PSG & Sons' Charities Trust (1926). The College was established in the year 1951 and the Founders wisely decided to locate it in the same campus as the PSG Industrial Institute for effective industry-institute interaction.The college maintains close interaction with several R&D Institutions and institutions of higher learning in India and abroad, through institutional network programmes and collaborative research programmes. It also has close collaborative links with industries in the fields of Automotive, Aerospace, Defence, Textile, Machine Tools, Software Development and Consumer durables. PSG has been the recipient of several prestigious projects and International funding support.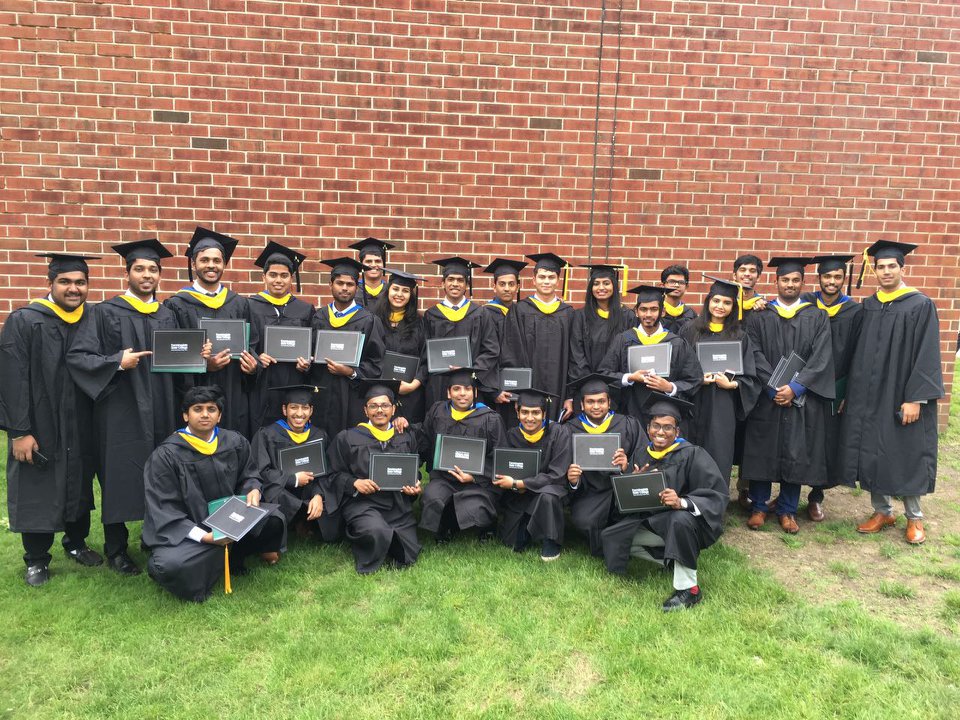 PSG IAS collaborates with well-known universities abroad with a vision to facilitate cross border mobility to students. It has entered into partnerships with Top Tier Universities in the USA, UK, Germany & Australia which enable aspiring students to join these universities and qualify for international degrees in engineering, international business and business management under its unique credit transfer system where the students spend the first two or three years in PSG IAS, Coimbatore and remaining years in a university of their choice abroad.
ABOUT FARMINGDALE STATE COLLEGE (SUNY) USA
Farmingdale State College is dedicated to student success. FSC is committed to student-centered learning and inclusiveness. Their graduates are prepared to be competitive in a diverse and technologically dynamic society.
Farmingdale State College, established in 1912, is an American institute of higher education located on Long Island in East Farmingdale, New York. Formerly known as the State University of New York at Farmingdale or SUNY Farmingdale, it is part of the 64 campus State University of New York. Farmingdale State College prepares students with education, skills, and critical thinking to meet the challenges of tomorrow. As the largest of SUNY's colleges of technology (with almost 10,000 students), Farmingdale equips its students with the resources and knowledge sought by today's emerging industries.
10,000+
Total
Students
1,206
Incoming Transfer Students

21:1
sudent to faculty
ratio
70+
Student Clubs and Organizations
About the program
BS in Mechanical Engineering
This is a four-year degree program with international immersion. In the first two years of study, students will complete courses at PSG, the academic curriculum being the same as that of Anna University. The credits obtained in the first two years will be transferred to Farmingdale State College.
The program offers traditional courses such as Statics, Dynamics, Strength of Materials, Material Science, Machine & Product Design, Applied Fluid Mechanics, Applied Thermodynamics, and Applied Heat Transfer providing graduates with a solid foundation of the field.
The program also offers numerous technology-based and practical courses such as Computer Aided Design (CAD), Computer Aided Manufacturing (CAM), Computer Aided Engineering (CAE), Computer Numeric Control (CNC) Machining, Quality Control, Electronic Packaging Applications, Electromechanical Control Systems, Robotics, and HVAC Systems providing students with a well-balanced and needed background in Mechanical Engineering Technology.
These technology based courses are delivered through our state-of-the-art laboratories. Students also benefit from the required senior project that provides the students with valuable integrating capstone experience.
First-class education.
Diverse range of study opportunities.
Excellent career prospects.
Close link between theory and practice.
Strong international focus.
89% of students are working within 6 months after graduation.
About the program
BS in Computer ENGINEERING
The Bachelor of Science degree program in Computer Engineering Technology is designed to address the ever increasing need for graduates possessing skills in both computer programming and computer hardware (digital electronics), and in the underlying principles of networking.
The program establishes a sound foundation in applied mathematics and physics including the necessary principles of electrical engineering technology, computer engineering technology, elective choices in the arts, sciences and the humanities.
Upon completion of the program students will be able to:
Apply knowledge, techniques, skills, and modern tools of mathematics, science, engineering, or technology to solve broadly-defined engineering problems appropriate to the discipline.
Design systems, components, or processes meeting specified needs for broadly-defined engineering problems appropriate to the discipline.
Apply written, oral, and graphical communication in broadly defined technical and nontechnical environments; and an ability to identify and use appropriate technical literature.
Conduct standard tests, measurements, and experiments and to analyze and interpret the results to improve processes.
Function effectively as a member or leader on a technical team.
Quick Facts
Programme:
BS Computer Science Technology / BS Mechanical Engineering Technology, degree awarded by Farmingdale State College, USA (ABET accredited)
Duration:
4 Years (2 years of study @ PSG and 2 years of study @ SUNY, USA)
Study Requirements:
TOEFL 74/120 for US Student Visa to take up 3rd and 4th year of study in SUNY, USA.
Student Services:
Campus Student Accommodation, more than 70 student organizations, Career Services, Loans, Financial Aid & Office, Scholarships, Student Support Services, World class sport facilities, Health Services
Career Opportunities:
Mechanical Engineer Job Profile : Mechanical Engineer, Product Design Engineer, Mechanical System Engineer, Process Design Engineer, HVAC System Engineer, Technical Writer, Field Service Engineer, Manufacturing Engineer, Project Engineer, Equipment Testing Engineer.